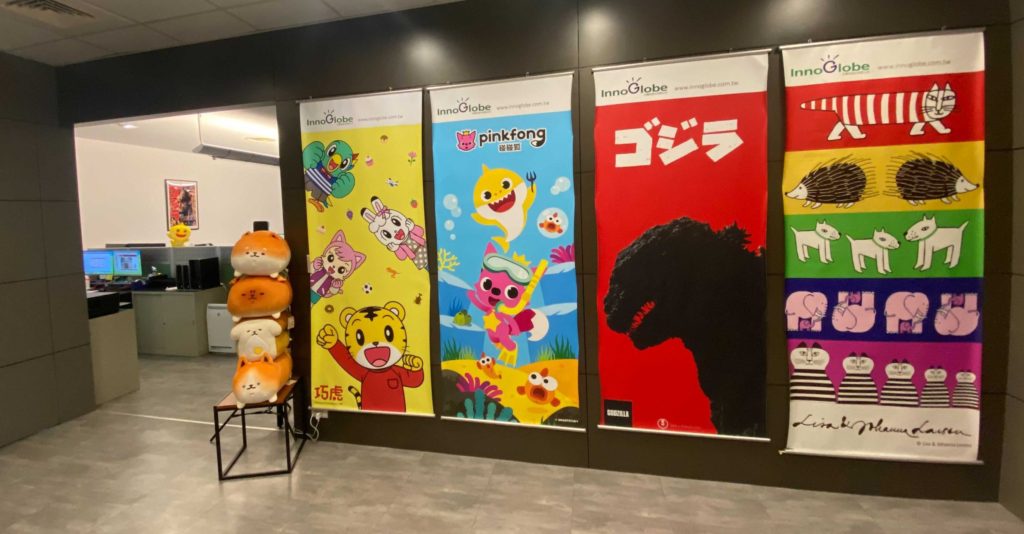 InnoGlobe 好園地
InnoGlobe Co., Ltd, is one of the top leading licensing agents in Taiwan founded in2012. Our headquarter is located in Taipei. We have successfully introduced and developed brand awareness from all over the world to Taiwan. We carried over 50 famous brands and IPs worldwide. For example,GODZILLA, Shimajiro,Banao, Truffe, Yeastken from Japan, Lisa Larson, Moz, and SCANDINAVIAN FOREST from Nordic,Pinkfong Baby shark&Pinkfong Wonderstar from Korea. We also obtain the license of museum IPs such as The National Gallery from UK, MFA from US, etc.
InnoGlobe's vision is to bring good IPs to public and we spare no effort to manage each property. We think not only the brand but also the story behind matters. In recent years, we dedicate to expanding markets and participating in global major licensing expos annually. Our service includes product licensing, space licensing, premium licensing, mascot event, and movie merchandise.
With an innovative business strategy and professional service, our goal is to meet the needs of our Licensors and Licensees, and to forge strong relationships with them. We will continue to share our latest news and activities on homepage, and bring more characters to the public as well. Thank you for your support.